Awards and Honors
Kramer Communications has been the recipient of many awards, honors and accolades for its video production services. A few of these awards and honors are listed below.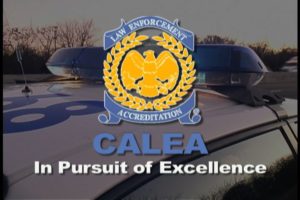 We produced a number of Public Safety videos. We won two awards for videos promoting excellence in Law Enforcement for CALEA: Commission on Accreditation of Law Enforcement Agencies.
---
We received honors for producing a firefighter recruitment video for the Prince George's County Fire and Rescue Association featuring ABC Sportscaster Johnny Holliday entitled Be Part of It.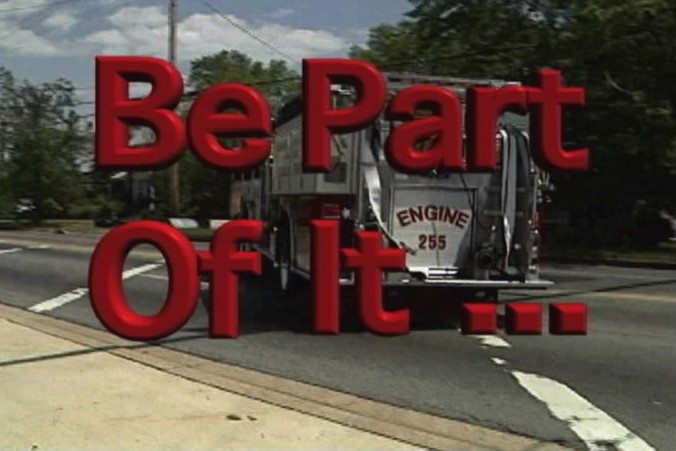 ---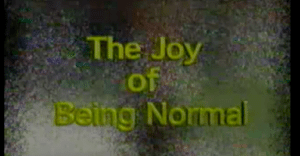 We produce a number of Public Health videos including an award-winning video for the American Methadone Treatment Association called The Joy of Being Normal.
---
We also won a Communicator Award for a short documentary on the Bowie Health Center called 25 Years of Dedicated Service. And we produced two videos on Smoking Cessation for the National Institution on Drug Abuse (NIDA).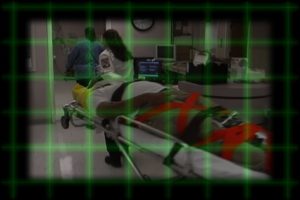 ---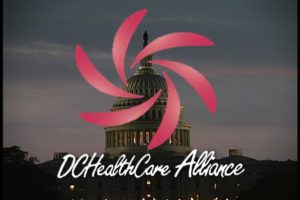 We go beyond standard video production services and produce and edit Multi-Language videos, and we include sub-titling and closed captioning. For example, we produced a Multilanguage video for the DC Department of Health to show how to enroll in DC Healthcare Services. The languages included English, Spanish, Korean, Vietnamese, Mandarin Chinese, and Amharic.
---
We also created a video for the CDC: Centers for Disease Control for the Deaf Community about STD prevention called "Safe in the City" using deaf actors, ASL: American Sign Language, interpreters and Closed Captioning.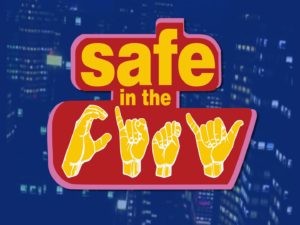 ---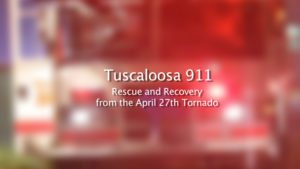 In April, 2012, we completed our second independent documentary entitled: Tuscaloosa 911. It reviews the rescue and recovery operations from City Hall to the Citizens of Tuscaloosa, gives first-hand accounts of the heroism of first responders and ordinary citizens. And it examines how first responders and communities at risk can become better prepared for potential catastrophic events. The documentary premiered on PBS in September, 2013.
---
Our claim to fame is when we traveled to the Middle East to produce our first independent documentary entitled: The Price for Paradise, a story about Iraqi Refugees and Police Cadets in Training and their plight at the height of the Iraqi War. It premiered on The Documentary Channel in 2008 and won an EMMY in 2009 for Best Documentary.
---
Kramer Communications is a one stop shop, providing the full range of video production to turn your ideas into an informative, interactive visual experience. Check out our Services Page to get a sense of how we establish a collaborate relationship with our clients. See first-hand on the Portfolio Page how we work with our clients to produce videos to educate and inform the public, and lawmakers, promote campaigns, fund raise, introduce products and services, recruit members and make a viral video possible with productions for television and web streaming on the internet. We specialize in single and multi-camera live video productions and employ production professionals from small location shoots to broadcast studio shoots for live and live to tape productions. We also provide the full array of post-production editing services including graphics, animation and professional on-camera talent and off-camera voice-over talent. If you have a video program in mind complete the Contact Us Page or give us a call.
2011: Indie Award Winner, EMPixx Platinum Award
Blinded
2010: Indie Award
Blinded
2009: Emmy for Best Documentary
The Price for Paradise
2008: Telly Award
Commission on Accreditation of Law Enforcement Agencies:
In Pursuit of Excellence
2007: Telly Award: Documentary
Bowie Health Center
2006: Communicator Award of Distinction
American Methadone Treatment Association
The Joy of Being Normal
2004: Telly Award
Prince Georges County Fire and Rescue Association
Be Part Of It
2003: Beacon Award
Holocaust: Passing the Knowledge